Welcome to my site.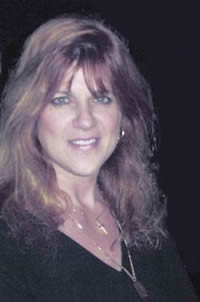 I am a natural-born psychic empath. I am 3rd generation. I am clairaudient (clear hearing), claircognizant (clear knowing) as well as Clairsentient (clear feeling). I have been tested, certified, and approved by one of our business's most highly respected professionals. Best Psychic Directory.
I have been a professional psychic empath for over 20 years, with a client base of 35,000.
Allow me to take you down the right road. I don't sugarcoat, but my delivery is kind and thoughtful. I try to put my clients at ease and sometimes make them laugh through the darkness. It is important to me to gain your trust. Let me help you find the best possible path for you to take for your given situation. I am a bottom-line reader so as not to waste your time and money. My goal is to get you through any situation with the best possible course.
It is also my pleasure to work with the NYPD on cold cases. It is significant to me to have their trust.
Specific questions bring specific answers.
---